From Keeping The Kingdom First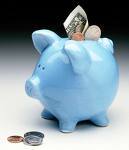 It's that time of year! Several states will soon be offering their annual sales tax holidays.
This can be a great way to save on bigger planned purchases, if you are brave enough to fight the crowds.
Here is a list by state of the upcoming holidays with date, items, and website for further details.
Alabama
August 7th-9, clothing – $100, computers – $750, school supplies – $50, books – $30
http://www.ador.state.al.us/salestax/SalesTaxHol.htm
For more states, click here!