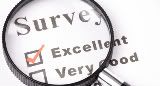 Here's another great way to save for Disney.
There are tons of survey companies out there that pay you in cash to fill out their surveys. I will be sharing them here on the blog as I get paid by them. (I like to confirm they are legit before I share them)
I have gotten paid by these companies:
1.
American Consumer Panel
($8.00)
2.
Viewpoint Forum
($10.93)
I don't think this one is currently hiring, but you can save it in your favorites just in case.
3.
Buzzback
($9)
4.
Opinion Outpost
($11.80)
5. LightSpeed ($5) Take online surveys, earn points, and redeem your points for Paypal cash, MP3's and other prizes. Sign up today!
Click Here
These are the ones I have not been paid from yet, but my friends have:
1.
My Survey
2.
Say Nation
More to come as I find them and make sure they are authentic!