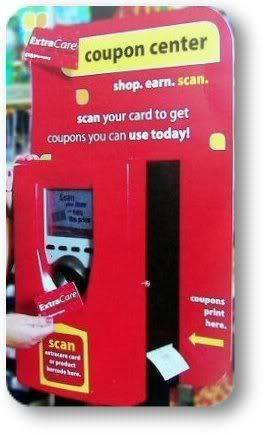 A lot of CVS stores have a scanner machine like pictured above. You can scan your card at this machine and it will print out store coupons that are tied to your card. It's almost like playing the lottery.
You can visit this great blog,
IHeartCVS.com
to see a list of all the current scanner coupons as well as numerous other great deals available at CVS.
Coupons printed at the scanner also print at the register on the bottom of your receipt. This type of coupon is referred to as Cash Register Tape coupon or CRT.
Be sure to check out the various
ways to save
at CVS.