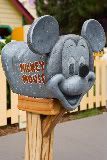 Because my daughter had the flu, I have not done the 4 or 5 A Day in over a week. I just wanted to give everyone a heads up that it will be returning in full force on Monday!
For those that are new to the blog, 5 A Day is an awesome feature I do Monday - Friday where I list 5 companies for everyone to email and give their opinion. I also post when I receive the coupons. Some companies send free or money off coupons for compliments (or complaints) and some just send a thank you (boo!). But it can be extremely rewarding! You can check out all the previous 5 A Day
here
.
4 A Day is also featured on Monday -Friday. I feature 4 freebies/samples to sign up for a day and I also update the freebies as I receive them. You can check out all the previous 4 A Day
here
.