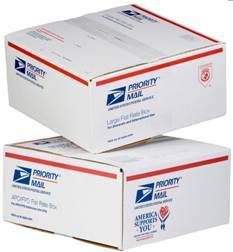 Did you know that the post office will deliver their boxes (such as the Priority Flat Rate Boxes) to your house for free? You can order up to 500 of each type of box. (The minimum is 10 boxes). It takes about 7 to 10 business days to arrive, and it's totally free! (Boxes and delivery is free!)

Go here to pick out your boxes!

See all the various ways to earn rewards here.