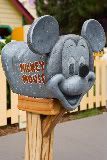 5 A Day Mail Campaign details
here
.
Remember if there is no spot to put in your address, enter it below your name at the end of your letter.
Here are the 5 companies we are emailing today:
1.
Argo Startch
2.
Atkins
3.
Bear Naked

4.
Better 'N Eggs

5.
Bridgford

Remember you can catch up on all the previous 5 A Day's
here
!
Here's today's mail: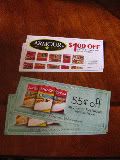 1. 2 55c/2 coupons for Success Rice
2. 2 $1/1 coupons for Armour