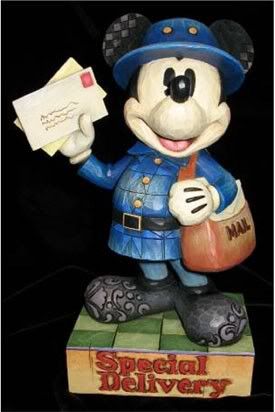 Someone asked me what I write on the 5 A Day letter campaign, so I thought I'd share.
I always write about something personal. Earlier this week, I wrote to Raid. Last weekend, a wasp got in my house. I am so terrified of wasps that I used a 1/3rd of a can of Ant and Roach spray on the wasp before killing it with the fly swatter. So when I wrote Raid, I shared the details in the incident with them. Then I told them how much I love their product and how it improves my quality of life.
Here's some basics to remember when writing a company.
1. Be specific. Don't just write Huggies for example and say you love their diapers. Tell them that you love their Snug and Dry line of diapers. That your son has to point to Mickey every time he gets changed.
2. Make it personal. Tell them how much you, your kids, your dog, etc love their specific product.
3. Talk about a specific time you used the product. Let them know if the packaging was easy to get into, if you liked the design, how fresh the product was, etc.
4. Thank them for making the product. Be sure to tell them how much it improves your quality of life. Companies seem to really like the fact that they are making your life better.
5. Always be polite. At the end, thank them for taking the time to read your letter.
If you have a complaint, make sure you have the product package available. They will want codes off of it. If you can't provide the codes, they likely won't send you as great of coupons if you did.
If you have any questions, please don't hesitate to ask!