My daughter is getting ready to start kindergarten and so I thought I'd head to the thrift store and see what I could find. I found some amazing deals! All of these clothes are either Old Navy, Gymboree, Children's Place or another name brand. The total for the clothes was $26.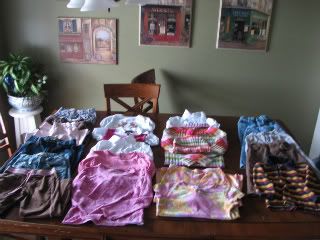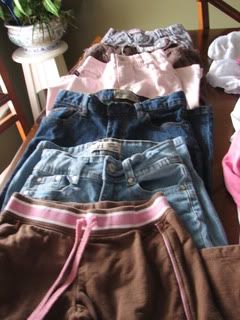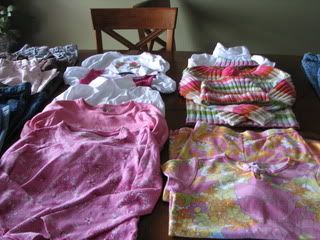 And my favorite deal! $3 for 2 pairs of shoes that are almost brand new. The soles have no worn spots on them!
Also my mother-in-law has made about 75% of my daughter's school wardrobe. Here are a few of my favorite pieces: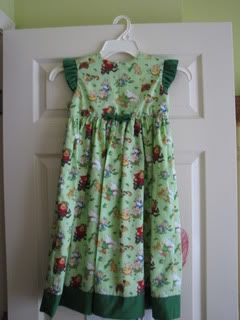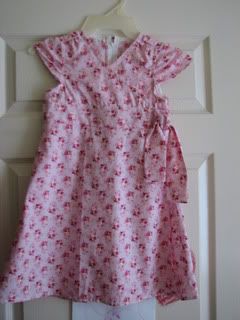 And this is my absolute favorite outfit. It has black dotted shorts that go under it because my daughter is not very lady like. It needs to be ironed.