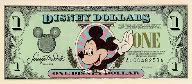 So you have decided that you want to go to Disney. The first question on your mind is how much does it cost? Well that is entirely up to you. You need to decide on an amount that fits into your budget. Here are the steps to figuring out the cost of your trip:
1. Pick your dates. If your kids are not in school (or you are comfortable/able to take them out of school) I highly recommend you go in the off season. This is going to save you a substantial amount of money. You can see a chart
here
that shows the off season dates.
2. Pick your hotel. We chose to stay on property in a value resort (Pop Century). See a list of all the Disney Hotels
here
. You can of course, stay off property for additional savings but staying on property is important to me. See this
article
to find out what benefits there are to staying on site.
3. Pick your tickets. How many days do you want to spend in the parks? Do you want to hop from park to park? Do you want to visit water parks? Visit
here
to learn more.
4. Pick your meal plan. Are dining experiences important to you or are you happy with a picnic lunch? We wanted to dine with the characters every day, so we went with the
dining plan
.
So here's the breakdown of my 2009 trip:
1. We went May 11th to May 20th.
2. We stayed at the value resort Pop Century. (9 nights)
3. We purchased 2 adult and 1 child 8 day park hopper tickets.
4. We got a 2 adults and 1 child dining plan.
Total cost was $1942.
Now my price was based on what was important to me. Yours could vary greatly in either direction.
Here's a great
thread
on how much other people are spending on their trips. Also check out the one
here
,
here
and
here
.
You can also go
here
to price your trip through Disney (price, not book) but keep in mind, you can only price through the end of 2009 as the 2010 prices have not been released yet.
Right now you want to just start getting a general idea of how much money you need to save and when would be the best time for you to visit Walt Disney World.
I will have future posts that tell you how to save money off the total cost of your trip.