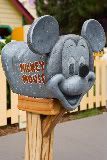 5 A Day Mail Campaign details
here
.
Here are the 5 companies we are emailing today:
1.
State Fair Corn Dogs
2.
Michael Angelos
3.
Sobe Life Water
4.
Blue Bunny
5.
Lucky Leaf
Lots of goodies in my mailbox:
3 50c off Welch's products
50c off 1 Healthy Choice Frozen Product
4 75c off any Ore Ida product
2 50c off any Heinz Ketchup
2 $5 off any Pampers Diapers (I complained about the tabs ripping off)
1 Free Drano product up to $6.75
1 Free Wonder, Home Pride or Hostess product up to $2.50
All of these companies have already been featured in 5 A Day.